About
Who am I?
Having worked for global companies in Japan and Sweden, I've experienced authentic work-life balance and the challenges of implementing it in my life. My coaching is an evidence-based approach based on my personal experience, my long-term career in Corporate Social Responsibility, and my theoretical and empirical background in applied cultural analysis (ethnology) of "why we do the way we do", looking not only at ourselves and our families, but also at culture and society.
Born and raised in Japan, studied in the US and worked in Japan & Sweden, including over a decade as a corporate social responsibility expert for a global smartphone brand. She holds a BA in American Studies from Hollins University & an MA in Applied Cultural Analysis from Lund University. Certified as a Professional Certified Coach /PCC by ICF. I offer coaching in English or Japanese.
日本とスウェーデンで暮らし・働き、日本とは正反対と言って良いようなワーク・ライフ・バランスを経験。それを自分の生活に取り入れる際の自分の受け入れ姿勢・課題を直視しました。また、企業の社会的責任(CSR)の専門家として働いた知識・視点、および、応用文化分析学修士で習得した文化や社会が個人に与える影響等の視点も統合されています。
様々な外資系企業で働いた後、北欧の通信機器メーカー にて約15 年間、企業の社会的責任(CSR)の専門家として働く。米国ホリンズ大学でアメリカ学研究の学士号、スウェーデン・ルンド大学にて応用文化分析学(民俗学・文化人類学)の修士号を取得。 ICFよりPCCに認定。私のコーチングは、日本語または英語で提供されます。
Icebreakers
3 words that describe my coaching style are Insight, Balance, Transformational.
私のコーチング・スタイル:腑に落ちる、自分軸、変容
I recently read "How to Love" by Thich Nhat Hanh.
最近読んだ本:「愛し方」 ティク・ナット・ハン著
My proudest accomplishment is that I've built large IKEA furniture on my own, including a 2-meter sofa, a king size bed, and a heavy standing desk!
最も誇らしいこと:2メートル大のソファ、キングサイズのベッド、かなり重量のあるスタンディング デスク等、IKEA の大型家具を全て一人で組み立てた経験。
I'm most grateful for feeling in balance with my mental and physical health.
感謝していること:私自身の心身が健康でバランスがとれていると感じられること。
Copyright © 2023 | ippohub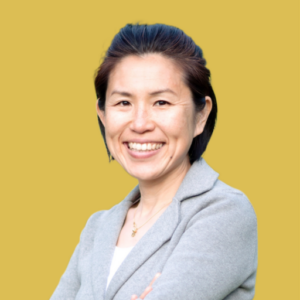 Kazumi Ichiba
Insight Coach | Acknowledge what you want & need; Boldly express your values & boundaries | 自分軸を育て、丁寧に生きる | ICF PCC
My Vision
Through coaching to human beings, I aspire to make the world balanced and sustainable by cultivating meta perspectives, mutual understanding and respect for all the beings on earth.
人類にコーチングを行うことで、メタ的な視点・相互理解・地球上のすべての生命体への敬意を培い、世界の均衡と持続可能性を目指します。
Professional Certified Coach by ICF
CBT Coach Practitioner Certification
NLP Practitioner & NLP Master Practitioner Certification (Ongoing)
ACTP Certification Course, Coach Companion of Scandinavia, Sweden
MA in Applied Cultural Analysis, Ethnology, Lund University, Sweden
BA in American Studies, Hollins University, VA, USA
Language: English & Japanese